Soundlag Soundproofing for Dentistry Fitouts from Pyrotek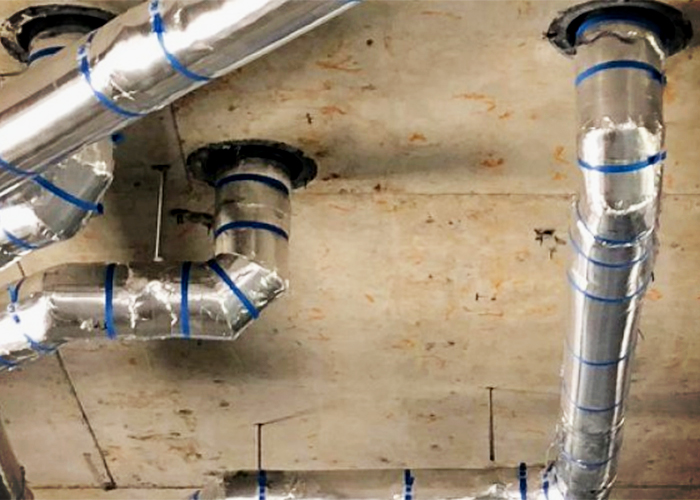 Soundlag Used in Dentistry Fitout
The Challenge
The new dental fitout is located only 15 mins away from the Brisbane CBD. It attracts people of all ages and is part of the new precinct surrounding the Estilo on Kittyhawk, a multi-story apartment block.
The premises required a custom medical grade refurbishment, including an effective method of noise reduction to create a professional, welcoming environment to patients and dentists working in the clinic. The client required minimal noise from the apartments above. A significant contributor is waste and stormwater pipelines.
The Solution
Choosing Soundlag 4525C to soundproof and protect from noise above, NSI insulation provided proper install, opting to add mechanical fixing to secure the lagging for the life of the building.
The high-performance composite acoustic lagging is constructed with a highly dense and flexible mass layer with excellent sound reduction properties.
Endorsed and tested by leading acoustic consultants and engineers to dissipate waste water pipe noise, Neil Symonds completed the install to ensure a quieter experience in the dentist chair.
The Result
The overwhelmingly positive reaction to the fit-out completed by Elite Fitout Solutions has been a testament to the final result.
Quality of craftsmanship is noted - but above all, the clients feel relaxed in the clinic. Soundlag 4525C conforms to the Building Codes of Australia by effectively reducing the airborne noise radiated from wastewater piping and provides the professional and quiet environment required.