Domestic Insulated Concrete Forms - HomeFORM from ZEGO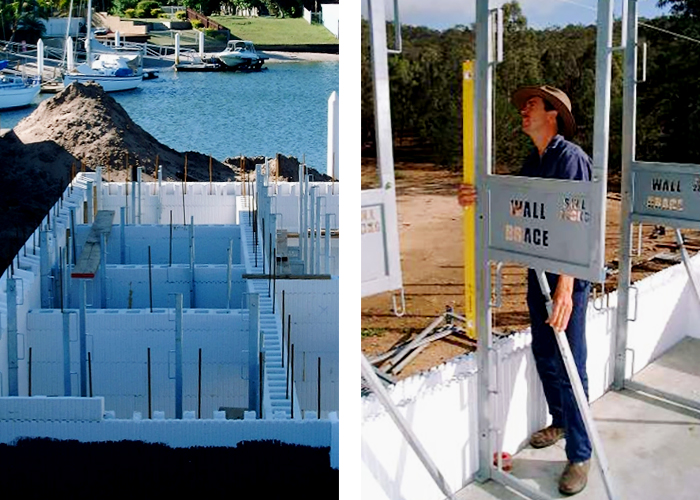 ZEGO's original domestic Insulated Concrete Forms (ICFs) are available in 4 sizes including the 100, 150, 200, and 250 Series. The ZEGO HomeFORMS are a hollow foam block that stays in place and has its core filled with concrete (32mpa, 10mm, 180mm slump).
The 100mm Series is a single block assembled in a stretcher bond pattern then laminated in plasterboard or reinforced acrylic render. It is white set for internal non-loadbearing internal walls and partitioning.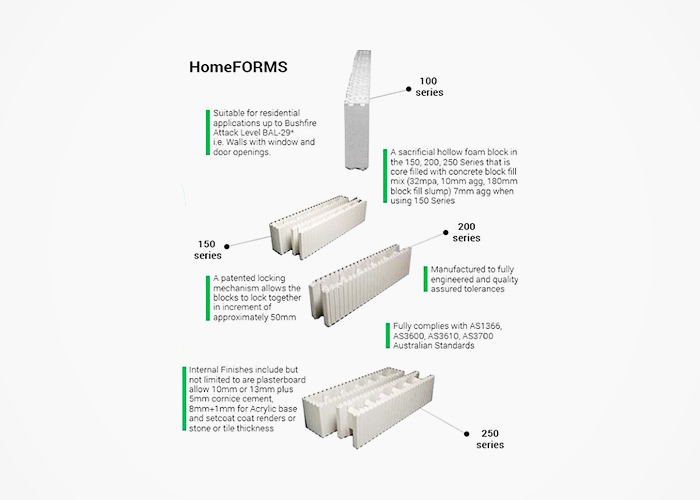 For Bal-40, BAL-FZ, party walls, and boundary walls specify ZEGO FireFORM.
HomeFORMs are suitable for domestic and commercial buildings, sheds, basements, swimming pools, retaining walls, cellars, cool rooms, and many more applications.