Liftronic escalators elevate your expectations for creative lift solutions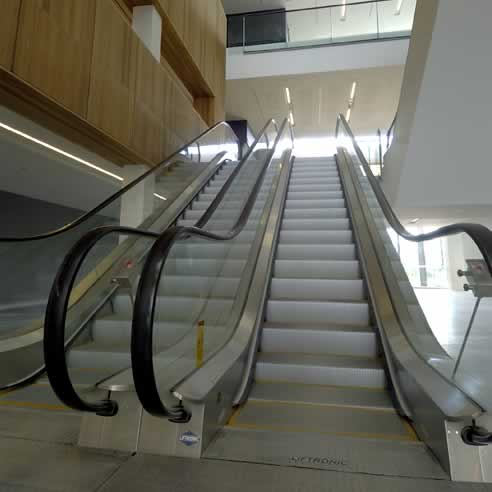 Creative multi level building designs demand an innovative approach to moving people throughout their space. Liftronic Pty Limited an Australian owned and operated vertical transport supplier uses it's 22 years of experience in the market to supply a range of vertical transport options for its clients.
Liftronic not only offers a large range of standard and customised lift products but provides high quality escalator and moving walk products as well.
A fine example of Liftronic's escalator and moving walk product range may be seen in many major shopping centres, bulky goods developments, museums, and railways stations across Australia.
These escalator and moving walk products are cost effective, technically diverse and made to withstand the rigours of public use. Liftronic offer variable speed inverters to minimise power consumption, an option for (green) chains that are lubrication free as well as a choice of decorator lighting options.