Polished Stainless Steel Facade from Smartfix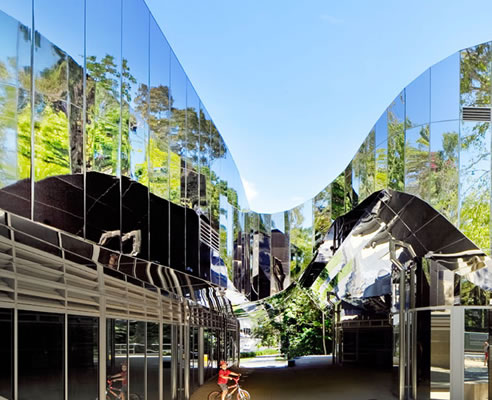 Project Name: Cairns Botanic Garden Visitor Centre
Architect: Charles Wright Architects
Smartfix Systems Used: Profile No. 11, 12, 17 & 18
Panels Used: Nu-core® Geopolymer 5mm polished Stainless Steel
Location: Cairns, Qld, Australia View Map
The initial concept for this project was to design a building for the Cairns City Council which would camouflage into the surrounding environment, which leaves the visitors with a meanigful experience of our natural beauty of the tropics.
The end design surpassed all expectations.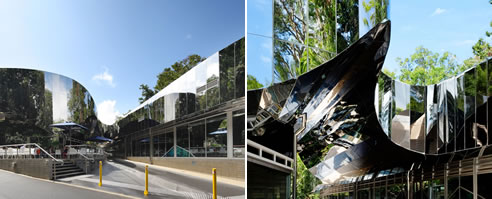 Nu-core™ is the new generation in pre-finished composite panels. The safe sustainable core has superior fire resistant properties not seen before in ACP and ACM materials.
Additionally Nu-core™ is completely inorganic and has all the advantages of traditional Aluminium Composite panel products, is lightweight and high rigidity, excellent colour uniformity (unlimited colours) with superior flatness.
Where traditional FR panels are B1 fire rated, Nu-core™ is certified A2 making it the most safe and sustainable composite panel product on the market.