Wood Look Acoustic Flooring from Altro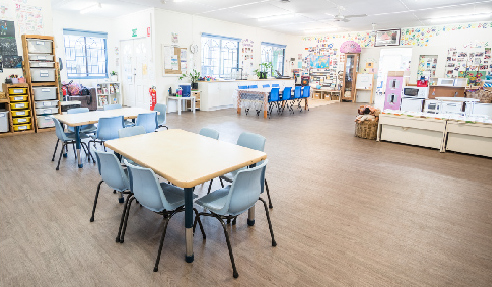 When it comes to interiors for new build properties and major refurbishments, specifiers often overlook valuable opportunities to improve the acoustic performance of buildings through their choice of flooring.
Acoustic flooring is often only considered for specialist zones or those which are compliance driven but the latest generation of floor coverings are capable of reducing surface generated noise in an extremely wide range of spaces and buildings. These products overcome the problems that specifiers might associate with traditional sound-absorbing floor coverings. For example, they are more resistant to wear and tear, making it possible to install them in high traffic areas. There are also options suitable for areas subjected to rolling loads, such as luggage, hospital beds or trolleys, making it possible to fit acoustic flooring in areas where only standard vinyl flooring could be used in the past. As acoustic ranges can now be considered alongside all other mainstream options when specifying floor coverings for buildings, the specifier can enhance the wellbeing of everyone who enters into and occupies any space, at any time of day.
And, as the process of installing acoustic flooring is the same as for ordinary vinyl flooring, the performance of buildings can be improved significantly, simply by opting for flooring options which reduce the ambient noise inside a room and sound transmission between spaces.
Acoustic floors are functional but have many aesthetic options as well. Altro Wood Safety Comfort, for example, provides a wide range of wood look options in contemporary shades, with wide plank classic and rustic designs to achieve the aesthetic impact for the space. It also has the advantage of being a 2.85mm thick acoustic flooring product delivering a 14dB sound reduction, making it ideal for areas where noise can be a problem. Smooth floors Altro Orchestra is a 2.85mm thick floor with 15dB sound reduction and a colour palette of 40 shades, whilst Altro Serenade delivers a 19dB sound reduction and is a 3.9mm thick option. There is also the option of fitting existing Altro ranges with Impact Sound Reduction underlays. The Altro 1101 and Altro Everlay B materials offer sound reductions of 18dB and 20dB respectively. Acoustics is also an important consideration in a busy commercial kitchen. Altro Stronghold 30 provides 10dB sound reduction and the additional benefit of comfort underfoot for busy kitchen staff who are on their feet all day. Whatever your choice, Altro have a wide range of acoustic options to help reduce disruptive sounds without having to compromise on performance or design.