Sports Courts and Fields from Court Craft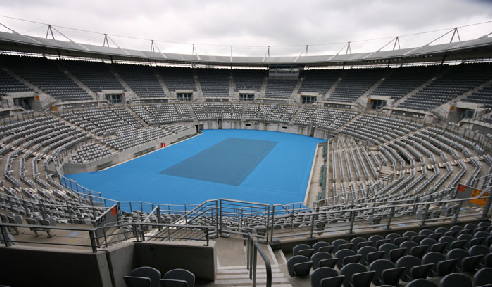 Court Craft is an Australian industry leader specialising in the design, manufacture, supply, and installation of surfaces, equipment, and lights for sports courts and fields. With a comprehensive range of specialist products for court, field, athletic, and landscape, Court Craft delivers a high-quality surface finish with the following product categories:
Acrylic coating systems
Cushioned acrylic coating systems
Synthetic grass systems
Clay Courts
Rubber Running Track systems
Softfall systems
Sports equipment
Light poles, fittings and sports lighting systems
Enclosure, fencing, netting and rebound systems
Court Craft is also the exclusive supplier of Plexiplave, Plexicushion, and HAR-TRU for the sports courts and fields in the NSW area.
To learn more about the sports courts and fields product range, visit Court Craft at www.courtcraft.com.au today.