Heat Reflective Roof Membranes for Homes from Cocoon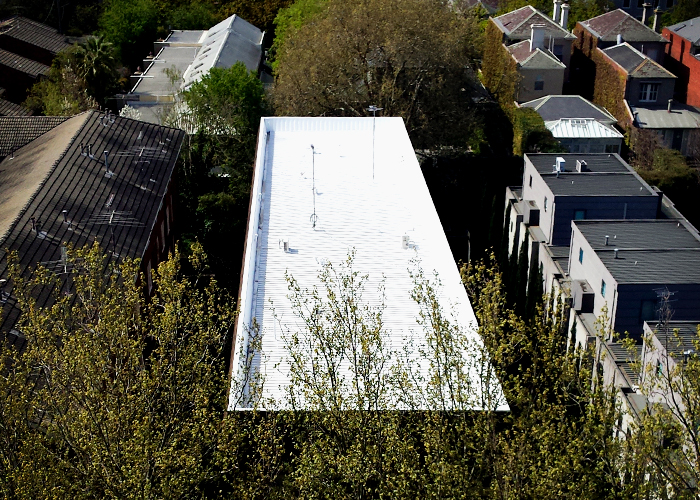 Cocoon Cool Roofs completed the installation of a heat reflective roof membrane for this home restoration in South Yarra, Victoria. The project features Cocoon's Codemark certified elastomeric solar waterproof membrane that's been purpose-designed to reduce building temperatures.
Heat reflective roof membranes from Cocoon Cool Roofs were developed based on a "cool roof principle" wherein the absorption of solar radiation is reduced via external surfaces to the living area below. This results in minimal heat transfer from outside into the building and allows for drastic reduction in energy consumption and associated costs. In action, by applying Cocoon's unique solar heat reflective coatings, you can reflect up to 50% of solar heat from entering your home and reduce your internal temperature by up to 7-10 degrees. This special coating is available in a wide range of colours and can be applied to any type of residential or commercial building.
This South Yarra residential project saw the completion of the new Cocoon Cool Roofs waterproof membrane with a 15-year warranty on the product and workmanship. To learn more about heat reflective roof membranes for homes from Cocoon, please visit www.cocoon.net.au.