Decorative Gas Fireplaces from Real Flame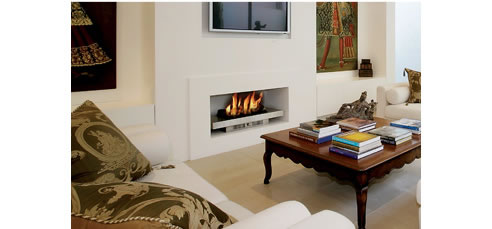 Our Magiglo gas burners are the ideal solution for those who would like to convert their existing wood fireplace to a decorative gas fireplace.
Ceramic fibre coals or logs
Will fit most fireplaces
Piezo ignition system
Some available with electronic ignition
Transform your old fireplace with this simple, cost effective solution and the cleanliness and convenience of gas. There is a Real Flame burner only solution to suit any existing fireplace, all models available in natural gas or LPG with a flexible configuration of coals and logs, coals only or pebbles. With styles ranging from classic to contemporary we have a solution that will add value, warmth and ambience to any home.
Easy to install burner only solutions for existing fireplaces Bring any existing fireplace to life with the cleanliness and convenience of gas.
Real Flame have a decorative solution to suit any décor. A "Contemporary Grate" for that traditional look, or give it a classic look with the "Deco Front" or perhaps a "Ranch Front" or "Spanish Front" to suit your individual style. For the more modern décor, the "Pedestal and Base" option will give your room the perfect finish, it even comes in a double burner option for a double sided fireplace!
All decorative options can be ordered with a choice of coals only, coals and logs or pebbles.