Floor Coating Systems from Polycure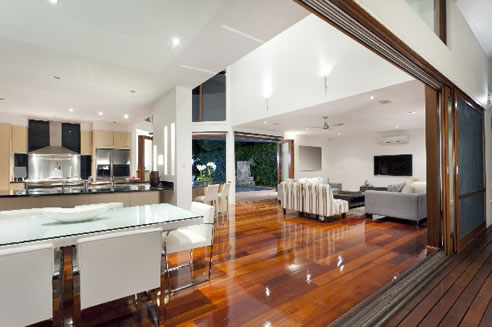 Which floor coating system should you use... What is the difference?
With so many options available for floor finishes it can quickly become overwhelming to know which floor coating will be the best option and fit for your home.
The three most common floor coating systems are:
Solvent Based Polyurethanes
Oil Based Coatings
Water Based Coatings
Solvent based polyurethanes provide a deep and protective layer for a range of floor substrates including timber, parquetry, cork and concrete. They are available as a gloss, semi-gloss, satin and matt finish. Generally speaking solvent based polyurethanes will provide the highest gloss option and best durability for your floor. Solvent based polyurethanes will also have the highest disruption rate to home occupants due to strong solvent smells, so it will be necessary for occupants to vacate the house during coating.
Oil based coatings work well with timber and parquetry flooring. Oil based coatings will enhance the timber grain. Polycure's NATUROIL is available in a gloss or satin finish. An oil based coating will provide moderate durability and will require re-coating within a two to three year time frame.