Stylish Balcony for Ravesis on Bondi by Designer Shade Solutions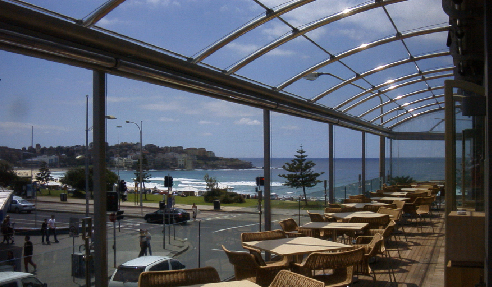 Industry specifiers need to look no further than Designer Shade Solutions for their high-quality range of Retractable Smartroof and VertiGlass for stylish bacony. The retractable Smartroof has become an industry standard for residential and commercial applications for its ability to shield people from the sun's heat, wind and rain. The VertiGlass range also provides protection from sun, heat, wind and rain and also offers an extremely practical and durable glazing system for the ultimate outdoor experience.

Designer Shade Solutions provided the Retractable Smartroof and VertiGlass systems for the recent upgrade of Hotel Ravesis on Bondi Beach, adding elegance and functionality to the 2-storey boutique hotel.

For further enquiry, visit www.designershadesolutions.com.au today.