ZEGO Fire Forms Sydney from Zego Building Systems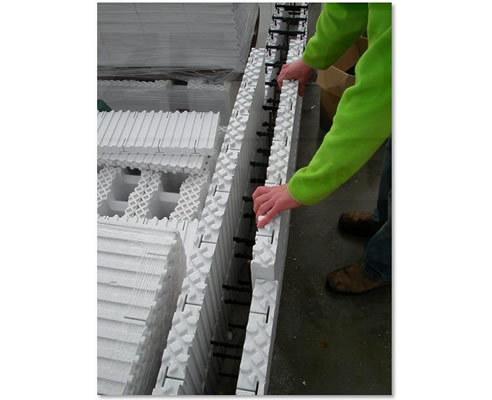 The new ZEGO Fire Forms are the final frontier in forming concrete and now available Australia wide in a range of ratings to suit your thermally efficient multi storey development. Not only will you build faster with less labour and less cost, the new ZEGO Fire Forms have a fire rating of FRL 240+ (AS 3600) and a sound rating of STC 55+.
Available in panels 50mm - 60mm - 100mm - 150mm thick, 300mm high (to suit door heads and ceiling levels) and 50mm interlocking increments, they can be easily cut by a hot wire table cutter that we supply.
ZEGO has a range of special tools to make the job easy and we also provide free on and off site training and full technical support.
Typical Usage
Fire walls
Party walls
Boundary walls
Sound walls
Retaining walls
Pools
Water tanks