Reduce Greenhouse Emissions with Insulated Concrete from ZEGO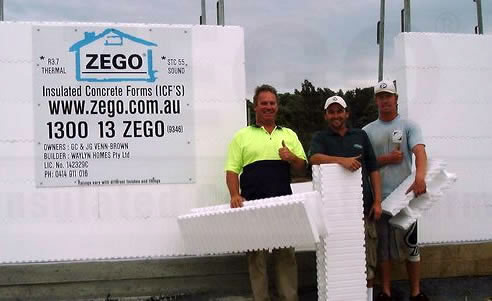 A ZEGO Home will save you 50% to 80% of your annual heating and cooling costs. Thereby, reducing the greenhouse emissions from the powerstations as they don't have to produce as much power for ZEGO home owners.
Other benefits include:
ZEGO Homes are 6 to 9 times stronger than a traditional home due to the reinforced concrete core.
Cyclone rating is easily achieved.
Speed of construction is 1 to 1.5 weeks faster per floor level.
Less labour to be organized.
Easy clean up.
Simple installation of ducted vacuum, plumbing and electrical / Data Services without structural damage.
Quieter and more peaceful to live in.
Greater resale value as energy effeicent homes become more popular.