LED Linear Lighting Celebrates 10 Years with HotBeam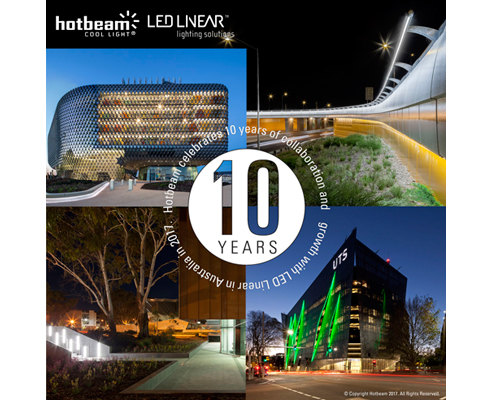 Hotbeam first partnered with LED Linear back in 2007 when it was a fledgling startup. From three people working from a garage to the innovative global leader in the linear lighting sphere, LED Linear has built a formidable portfolio of linear lighting products and design awards.
Over the ten years, we have worked together on some great projects such as SAHMRI in 2012, ANU NCI in 2013, UTS FEIT in 2015 and GatewayWA 2016 with more major projects underway. Continuing innovation and a passion for lighting technology allow this relationship to grow and prosper.
For more information, please visit www.hotbeam.com.