Sydney Observatory Pathway Project Video from StoneSet
6mm Coral Cream, Sydney Observatory
Positioned in the centre of Sydney, the Sydney Observatory offers not only a breathtaking view but an important history which has made it one of the top heritage sites in Australia.
StoneSet was called upon by MAAS (Museum of Applied Arts & Sciences) to help solve a few problems they were having with their paving; the existing stone pathways, which had become very worn and undulated. The existing deco granite was not coping with the high levels of foot traffic or the sloping site, which saw the loose granite constantly rolling down the hill after rainfall.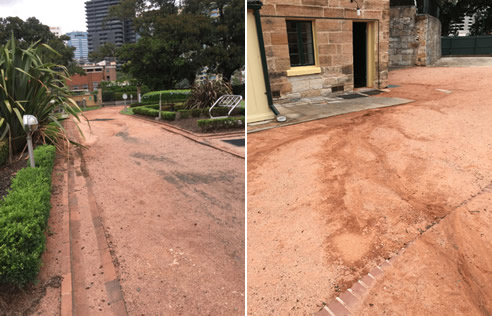 The deco granite was high maintenance and was prone to wash out.