Safety Polymer Flooring Victoria from Ascoat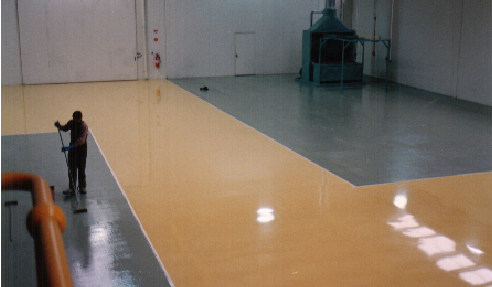 For 30 years, Ascoat continuously supplied and installed safety polymer flooring for industrial and commercial floor surfaces manufactured from different resin-based materials.
Our safety polymer flooring range is composed of mortar screeds, self-levelling/smoothing systems, slurry coats and underlay, high build coatings and sealers, decorative multi-coloured vinyl chip and silica sand systems.
Some of Ascoat's safety polymer flooring's safety features include:
Non-slip finish
Safety treads - illuminated systems
Decorative floors
High impact, chemical resistance
Seals, coatings
Warehouse floor treatments
If you're looking for improved chemical and impact resistance, non-slip textures and hygienic floor surfaces, visit www.ascoat.com.au.