Combat Corrosion Under Insulation (CUI) with Pyrotek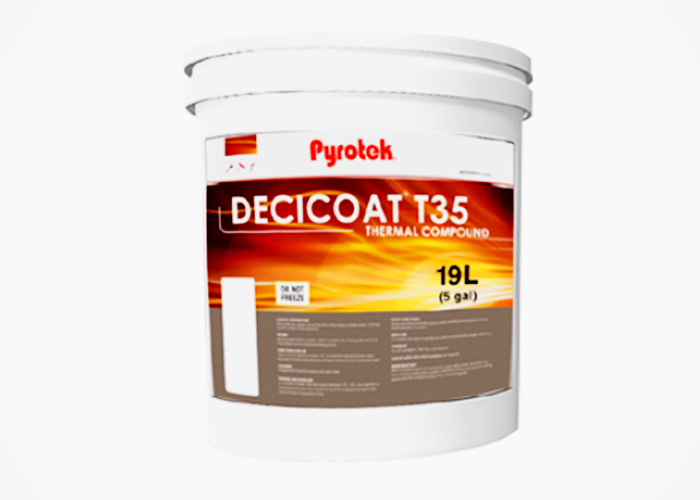 Combat dreaded corrosion under insulation (CUI) and treat it successfully with the revolutionary Decicoat™ T35, a lightweight anti-condensation coating from Pyrotek.
Over the years, condensation has remained a major issue within the transport industry. If left untreated, it can result in corrosion and diminish the value of applied thermal insulation over time. It can compromise the health and performance of trains and vehicles, leading to higher maintenance costs and a shorter lifespan.
With so many anti-corrosion products on the local market, Decicoat™ T35 is the only anti-condensation & anti-corrosion sprayable coating technology that deals with condensation. Unlike insulation, it is easily applied to walls and ceilings of carriages, even on irregular surfaces. This corrosion control coating shifts the dew point and introduces a new temperature gradient, dramatically reducing or eliminating the chance of condensation.
Pyrotek also offers a range of acoustic damping coatings that can assist engineers in further increasing the value of their transport vehicles and trains. For more information, head over to www.pyroteknc.com today.