Bespoke Mosaics for Luxury Pools by TREND Group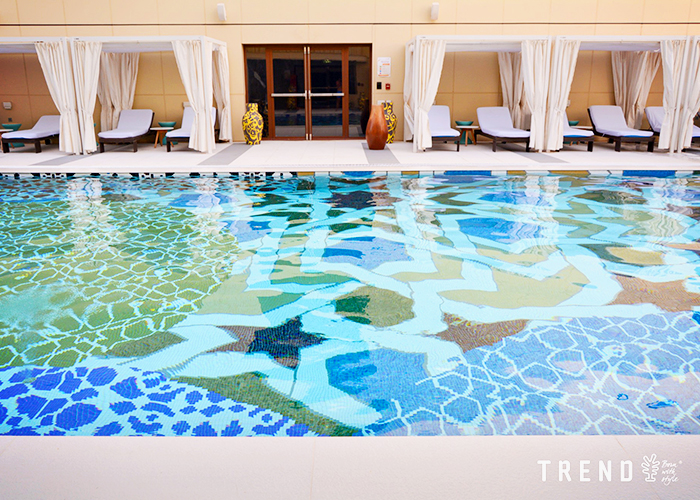 Take a look at these spectacular, bespoke mosaics specified for this 5-star resort, Andaz Dubai The Palm by Hyatt. Industry market leader, Trend Group is the brain behind the exquisite masterpiece, having been employed for their exclusive CAD-designed decorations. The mosaics are fully customised as per the customer's request, establishing a beautiful central pool that connects the two sides of the hotel.
The design of the bespoke mosaics for the Andaz Dubai The Palm luxury pool represents the special bond that exists between tradition, modern architecture, and local fashion trends. It showcases the colourful floral patterns typically found in beautiful women's garments. These bespoke mosaics also feature an 'arabesque' motif that reflects a traditional Arab ornamental style symbolising the underlying order and unity of nature.
If the distinct beauty of these bespoke mosaics appeals to you, don't hesitate to get in touch with Trend Group. You can select from their array of top-tier mosaic designs, or request custom patterns that best reflect the architectural style your heart desires. Rest assured that every piece you require from the team is unique and exclusive. For more information, visit www.trend-group.com today.