Clear Protection with 3M Scotchshield Ultra Security Films from Sunscreen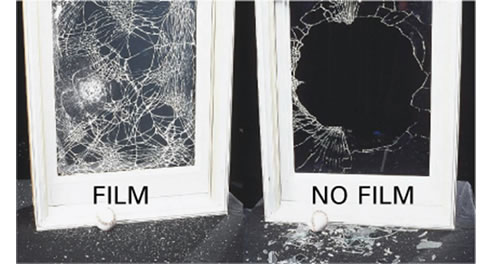 When 3M Scotchshield Ultra Safety & Security film is applied to your windows, it forms an optically clear, tough transparent skin that holds glass together when subjected to extreme force making the window a much stronger and less likely entry point for intruders.
Research confirms that if during a smash and grab or break-in situation the intruder cannot get in straight away, a second or third attempt is most unlikely. The offender would almost certainly be deterred without the need for obtrusive and unattractive metal bars and security screens.
Ordinary window films are easy to tear, but by using multiple layer technology, 3M Scotchshield Ultra Safety & Security films are incredibly strong and highly tear and penetration resistant anti spall film that creates a barrier between you and uninvited guests. For example 3M Scotchshield Ultra 400 is a multilayered film (28 layers) and is only 100 micron thick, but it has a higher tensile strength than a standard 200 micron film! (ASTM D882-95a)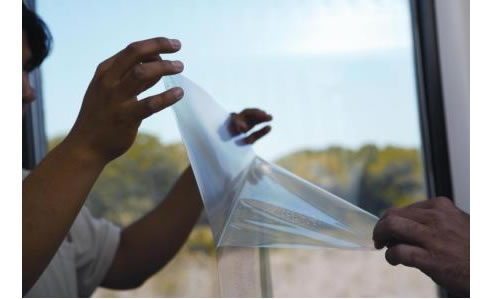 The anti-spalling feature of 3M Safety & Security film has provides benefits in many other situations such as protecting children in the event of an accident, protection from vandalism, storms, earthquakes, explosions, bomb blasts, hurricanes, and from flying debris. As a multipurpose safety shield, 3M multilayered Safety & Security films are perfect for commercial offices, residential homes and cars and other vehicles.
3M Scotchshield Safety & Security films are widely used to upgrade existing glass to the current Australian standards under AS 1288 and AS 2008 as an organic coated safety glass. Installation of 3M Ultra Safety & Security films can be on new or existing windows and is quick, clean and does not damage or modify the window frame or glass. Compared to complete replacement of glass, 3M Ultra Safety and Security films are an incredibly cost effective alternative and can save you $$$