Mini LED Cabinet and Shelf Lighting from HotBeam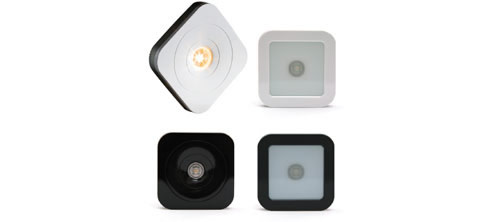 Surface Mount. Very thin. High Output
The LED MiniStar has ultra low power consumption of 3 watts per unit. It's light output is a very pleasant warm white in color temperature. The LED MiniStar's ultra slim dimensions are 75mm x 75mm x 12mm high, making it ideal for use in small spaces.
The LED MiniStar comes either as a pack of three modules with a driver making it a simple product to install or as single units for custom installations.
Use the LED MiniStar in shelving, kitchen lighting, cupboards, display cases and under cabinets. The LED MiniStar provides a simple, environmentally sound and easy to install lighting option. With new options for trim and light source it offers a display light for any situation.
Features:
Modular design
Ultra Slim profile
White or black trim
Diffused or direct (original) light source
Very low energy usage
Ideal for retrofit or new installations
Easy to install
Supplied with driver
18 month limited warranty