LED Table, Pendant and Floor Lights from HotBeam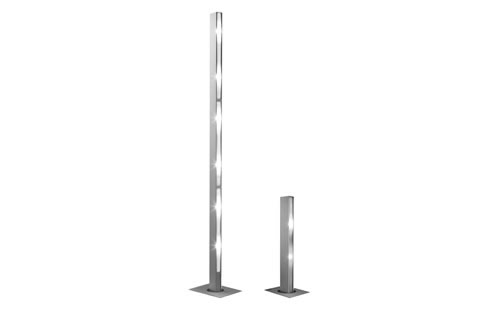 Sleek. Stylish. Contemporary
The Streamline Table light measures 500mm high. Use the Streamline Table light on benches, tabletops, side tables, etc to provide a beautiful ambient light source.
The Streamline Floor light fitting is an ultra sleek statement piece. The light measures 1600mm high. Like the table light it swivels on it's base for easy adjustment.
The Streamline Pendant light fitting is an environmentally friendly way to provide over table, bench and desk lighting. The pendant measures 1000mm. For more light, the Streamline UpDown Pendant Light is recommended. This light features two tracks down and one track up to create a strong task light with enhanced atmosphere.
The light source of the Streamline Series comes in interchangeable modules allowing you to easily increase the light output or change the color of your light.
The Streamline 1.6m Pendant is a new brighter Streamline Pendant with various options for its light source making it a powerfully bright LED fitting. Specify the brightness you require and create a pendant light according to your needs. It's an environmentally friendly way to provide task lighting over benches, tables and desks.
Features:
Modular design
Sleek and Stylish
Ultra Slim profile
Very low energy usage
Various lighting options for the 1.6m Pendant
Can change the light source
18 month limited warranty