Reinforced Concrete Formwork from ZEGO Building Systems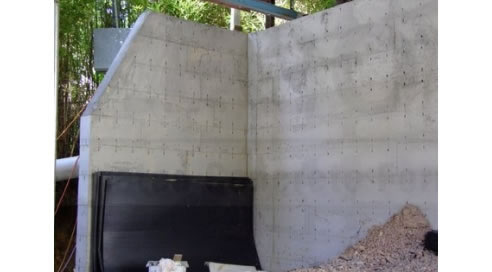 ZEGO is simply formwork for reinforced concrete to AS 3600.
ZEGO provide full technical engineering tables and computations to assist you as the designer to dial in quickly with this system.
The ZEGO Commercial and Domestic Engineering Manual can be downloaded from this site Just login or call ZEGO 1300 13 9346.
The engineering manuals cover reinforcement spacing of the ZEGO wall system covering structural requirements, fire protection and insulation.
Allowing you to design with confidence and provide your client with an economical and simple placement of the reinforcement.
CAD Files can be simply cut and pasted into your drawings.
Slab design for ZEGO 200 Series Forms weigh the same as a Brick veneer wall, so slab design is the same as for brick veneer and no articulation joints are required for H type soils and better. HD Type soil and mine subsidence areas are designed with articulation and approved mine subsidence drawings are available by request.