Turf Reinforcement Mat from Polyfabrics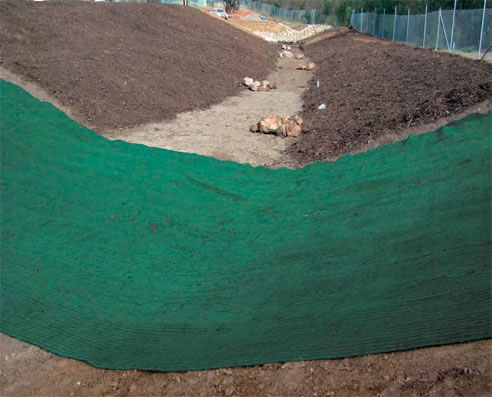 The TerraMat™ ECP-2 is made with uniformly distributed 100% green polypropylene fibre and two heavy weight polypropylene nets securely sewn together with UV stabilized thread. The tightly compressed blankets are placed inside vented bags, that include a product label, code and installation guide. The blankets are palletized for easy transportation.
The TerraMat™ ECP-2 is a permanent turf reinforcement mat and is suitable for slopes 1:1 and high flow channels. The TerraMat™ ECP-2 meets Type 5.A and 5.B specification requirements established by the Erosion Control Technology Council (ECTC) and Federal Highway Administration's (FHWA) FP-03 Section 713.17.