Flooring Specifications Recommendations with Altro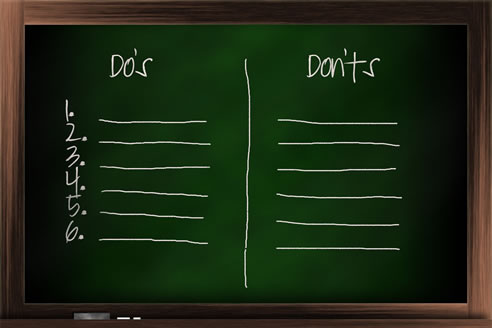 The Do's and Don'ts of Flooring Specification
Do not rush into making decisions without researching. Take time to assess your needs. Consider all options and ask questions before committing to a product. Types of questions you should be asking are: does the product I'm interested in suit the projects needs? How long does it last? What is its safety rating required? Other questions you may consider are: Is it easily installed? Is it easily removed? Is it fit for purpose?
Do not be closed- minded and hold a tight-wallet. Cutting up-front costs when selecting your flooring could end up being a more expensive solution in the long-term. Aim for something practical and long-lasting. Using cheaper alternatives not only hurts your bank, but it will also end up wasting time and making the space being renovated inactive and unusable for a longer period of time than initially planned.
Do not choose a flooring based on what you find lustrous. Choose a flooring which suits the project, not what you may favour due to personal taste. You wouldn't want to install a flooring unsuitable for wet areas if you want your pool or bathroom to be a safe environment, or a flooring solution that will wear in a few months because you haven't considered the amount of foot traffic...
Do not let your pride get in the way. Listen to the experts who will provide vital knowledge and technical advice. They're there to help. They can offer valuable information such as testing results including pendulum testing, fire testing and slip testing as well as knowledge of which products suit your project.
Do not find a flooring solution which summons your greed. Every building has a unique set of requirements. Rid the more is more concept and prioritise your requirements. Some flooring solution designs may look too busy with the existing interior. Which would you rather do, change all your furniture or the floor design?