Architecture and Design for Retirement Living of the Future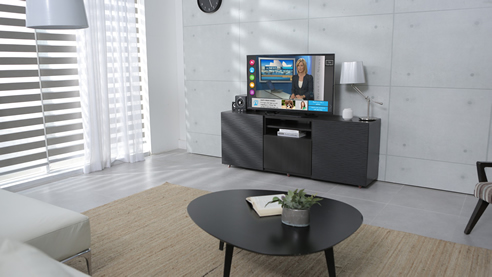 Smart Home Technology: Futureproof Design for Aged Care and Retirement Living
Architecting Aged Care and Retirement Living
Architecture and design for the aged care and retirement living is in a period of transformation. Moving from traditional hospital care model to an improved hybrid model that focuses on efficient care, lifestyle and quality of life. If you are interested in designing buildings and spaces for the growing aged care and retirement living market follow CareVision on spec net, for your weekly aged care and retirement living design advice.
Smart Home Technology
Make Life Safer and Easier
There is no doubt that there are far-reaching benefits of incorporating smart home technology in aged care and retirement living spaces, not least providing older people with a safety blanket and assurance that help is available at the touch of a button, or by simply asking your bedside lamp. Imagine the level of accessibility that smart home technology offers people with limited mobility, such as asking CareVision to turn the lights on when going to the bathroom at night reducing the risk of falling, or being able to see who is at the front door on their CareVision TV and unlocking the door for them to enter without having to rush to the front door, or calling out for a carer's help if they do not feel well and cannot reach the nurse call button.