Porous Paving Pool Surrounds from StoneSet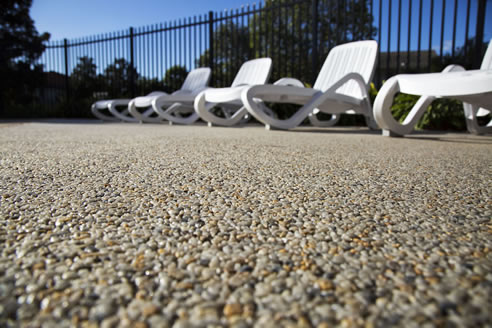 StoneSet - Pool Surrounds at Stanhope Gardens
StoneSet installed curves of 6mm Apollo to help create a beautiful design around a pool in Stanhope Gardens. The warm tones and soft touch of the 6mm Apollo provided the perfect look and feel for the pool surrounds.
Porous paving, such as the ones used for driveway resurfacing, can create a great seamless finish for pool surrounds - it's slip-resistant, unaffected by chlorine, and it also provides a soft underfoot.
StoneSet pool surrounds are growing in popularity day by day as more and more specifiers turn to a product they can trust and one that gives them so many design options.