Trend Group at Cersaie Tile and Bathroom Exhibition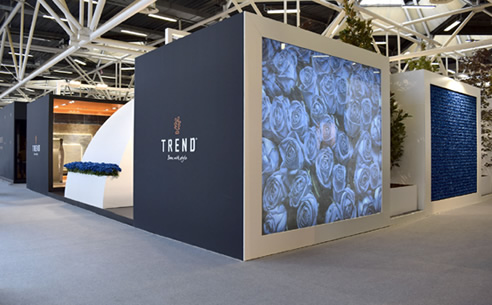 Cersaie, Bologna 2017
We are excited to share with you pictures from our stand at Cersaie in Bologna, Italy. Cersaie is the worlds leading Tile and bathroom furnishings exhibition in which Trend Group has a long history of involvement. This year we showcased some amazing new Terrazzo/Engineered Stone colours, Large format glass panels with the ability to create custom designs for walls and floors, large format glass mosaics and new hand made glass mosaics.
In 2018 we will releasing the new product ranges but for more information please contact your local Sales Representative or call +61 2 8817 5500
To view some of the new products you can download the brochure here.