Double Glazed uPVC Front Doors by Wilkins Windows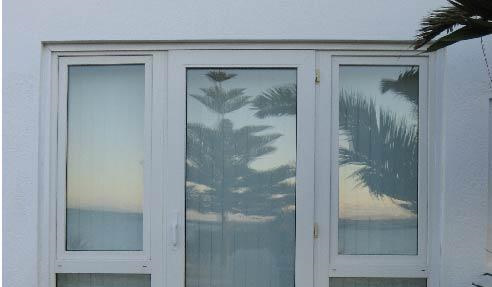 Double glazed uPVC front doors are the ideal choice for the sustainable Australian home. With a track record spanning two decades, Wilkins Windows has certified expertise in the provision of the cutting-edge assemblies for commercial and domestic properties across Australia.
Wilkins Windows has been of service to the building and design industries under the ownership of Robert Wilkins, a licensed builder and carpenter with more than 40 years of professional experience. Robert's longevity in the business has granted him intrinsic knowledge on quality construction. According to his belief, taking control of the manufacturing process is the best way to ensure the ongoing security of supply. Beginning with the components, Robert enlisted Rehau for the uPVC profile of doors and windows by Wilkins Windows.
Rehau is the German-based innovators in polymer-based systems. Their proprietary extrusion manufacturing process for results in uPVC with superior durability, energy efficiency and sustainability. Wilkins Windows harnesses the innovative building material by keeping it white during production, making scratches visible for immediate cleaning. Hence, uPVC assemblies are dimensionally stable and aesthetically pleasing.
Double Glazed uPVC Front Doors
Double glazed uPVC front doors are among the best-selling products from the Wilkins Windows catalogue. The doors are subjected to a double glazing process, wherein insulated glass panels are separated by a minimum 20mm distance. The resulting air gap serves as a barrier, boosting both thermal and acoustic insulation power.
Learn more about double glazed uPVC front doors by Wilkins Windows via www.wilkinswindows.com.au