Precast Concrete Building System from ZEGO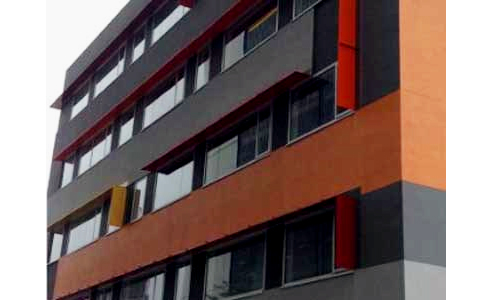 ZEGO Building Systems was involved in a challenging rebuilding project for the Migrant Resource Centre of South Australia, helping the builder address both site access and budget limitations. The Migrant Resource Centre project was recently completed using ZEGO FireFORM 150mm forming concrete in Adelaide City Centre.
Specialising in providing assistance to people from refugee and migrant backgrounds in their transition to living in South Australia, the Migrant Resource Centre (MRC) sought to replace the existing building in Coglin Street.
Following a tour of the old building in September 2014, the builder found that the facility occupied a tight site with three direct street frontages. In addition to dealing with the difficult building access, the project by the non-profit organisation also needed to be completed within a tight budget. Even finding a builder prepared to take on the project was a daunting process.
Mossop, together with Meinhardt, the structural consultants, devised a construction system consisting of ZEGO concrete walling and precast concrete floor beams. This combination allowed them to avoid internal columns and helped save significant time, with the project delivered a full six weeks before the contracted completion date.