New Honeywell Photoelectric Smoke Alarms from CSM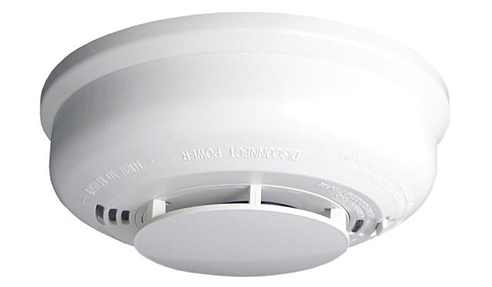 The 2012/24AUSI Smoke Alarm is designed to provide early warning of developing fires for occupants of residential and commercial buildings. The 2012/24AUSI is a photoelectric smoke alarm that is designed for open area protection.
Its compact design makes it attractive to look at and easy to install. The 2012/24AUSI photoelectric smoke-alarms are designed to respond to a broad range of fires while providing maximum stability.
The low-voltage wiring makes them ideal for applications such as apartment buildings and nursing homes. Designed for use as open area protection up to 24 units may be interconnected. This multi-voltage, 4 wire smoke alarms can be connected to many third-party devices such as security alarm systems and access control systems. The 2012/24AUSI is supplied complete with mounting ring and 9VDC backup battery.
For more details on the new Honeywell photoelectric smoke alarms, visit www.csmerchants.com.au.
Consolidated Security Merchants Profile
03 9558 8455
Unit 144, Axxess Corporate Park, 45 Gilby Rd, Mt Waverley, Melbourne, VIC, 3149