Charcoal Harvest Concrete Driveway Overlay from StoneSet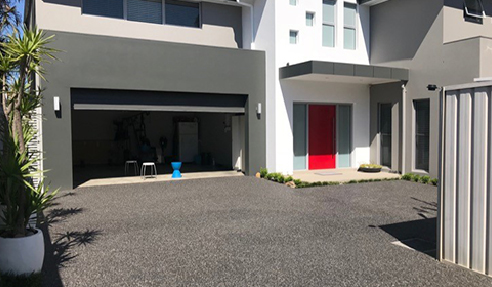 Charcoal Harvest
This concrete driveway at the back of a subdivided block was built with a large concrete driveway area. Being less than 10 years old, the concrete was in relatively good condition but not very attractive as you can see from some of the before photos;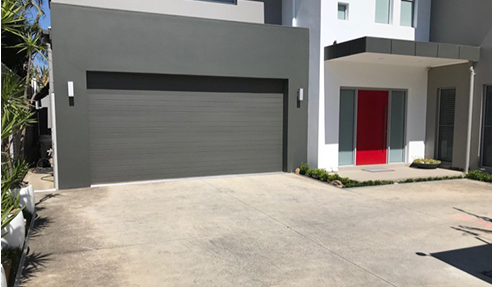 Large concrete area
Huge expense for concrete driveway removal - sending concrete to the landfill
Colour match existing colour scheme
Overlay don't overpay!
Our client was looking for 'driveway ideas' and found StoneSet online among many 'faux stone' solutions. The major appeal of StoneSet was the opportunity to resurface driveways rather than the cost of sending existing concrete to landfill.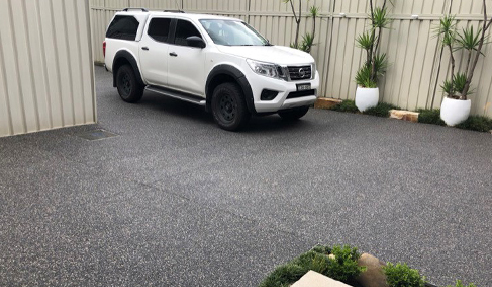 Can StoneSet Colour Match?
StoneSet doesn't colour match existing stone, however with 30 colours of stone available and the ability to create custom blends, we can effectively create a seamless transition from an existing stone, painted surface or paving surrounds.
StoneSet's 24 colours of natural stone and 6 colours of recycled glass please custom home designs where homeowners get to choose their colours.
Some of the common existing stone surfaces we can effectively match include:
Deco Granite
Pebblecrete
Crusher dust
Road Base
Blue Stone
Crushed Rock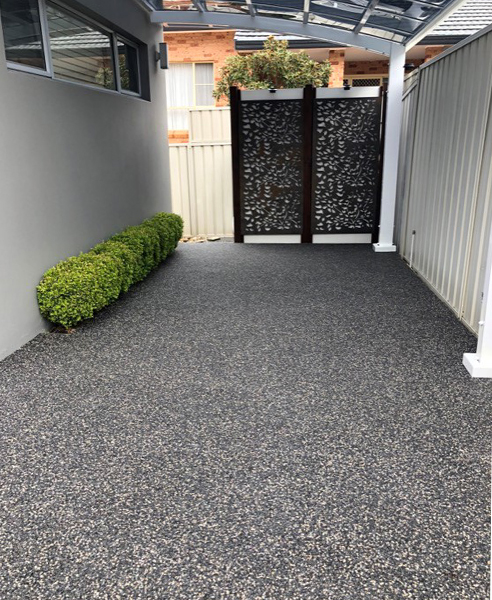 Because StoneSet sources natural stone for porous paving, it doesn't fade with UV exposure over time. This means your natural stone resurfaced driveway will retain its colour, unlike synthetic alternative surfaces.
Overlay Driveways, Don't Overpay
StoneSet can be used as a surface dressing to bring it back to life, looking better than ever. When originally conceived StoneSet was designed simply for an attractive, natural surface for overlaying concrete and asphalt, where the 'ashfelt' and looks quite old!
By applying a 16mm thick "Overlay" of StoneSet, you are applying one of the most affordable and long lasting driveway finishes when it comes to value for money.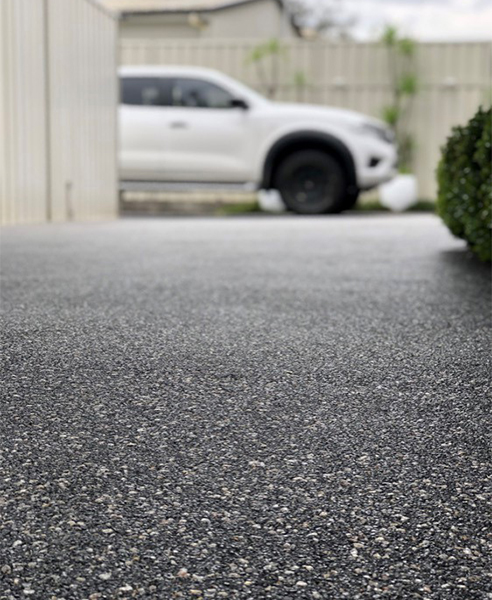 Here's a gallery of some of our most striking transformations of old concrete driveways, you can click on the links or photos to read more about each application.
Visit www.stoneset.com.au for more information today.