Colourful Public Spaces Mosaics by TREND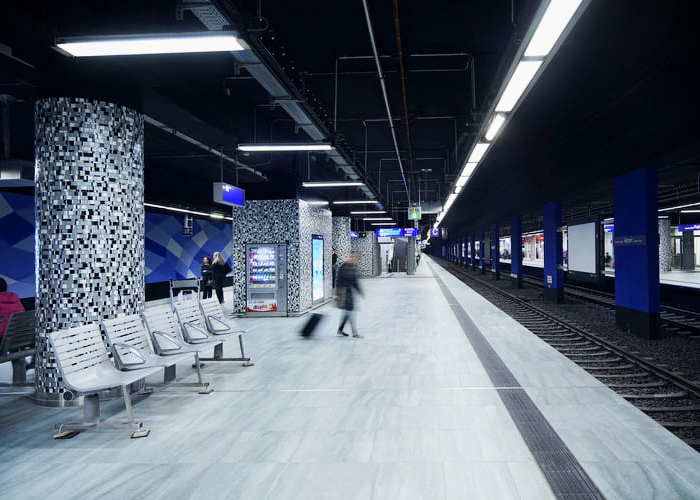 Trendsetters of modern commercial design, TREND are the proud masterminds behind this wonderful transformation of the busiest railway station in Frankfurt, Germany - the Frankfurt (Main) Hbf. A pillar of Italian tradition, TREND's glass mosaics were enforced throughout the heart of the subway station, adding character and depth to previously unloved public space.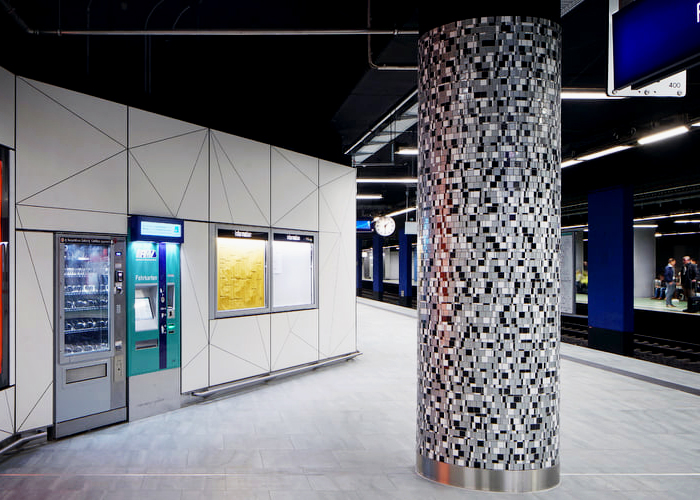 Central to this colourful remodelling project is the beautiful simplicity of mosaic art, which is created with small pieces of recycled and raw materials. These mosaic tiles are a demonstration of TREND's commitment to minimising their environmental impact. Their unique ability to express creativity with the slightest ecological impact has made them one of the world's leading manufacturers and suppliers of coloured glass, Venetian enamels, gold leaf tiles or glass, plus quartz and granite solid surface agglomerates worldwide.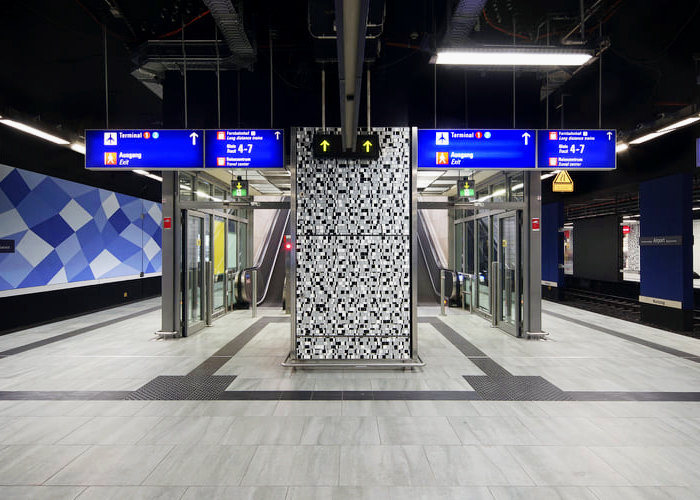 TREND is currently distributing over 1.5 million square meters of glass mosaic tiles in more than fifty countries. For more information, visit www.trend-group.com today.