Gold Leaf Glass Mosaics for Iconic Clock Tower by TREND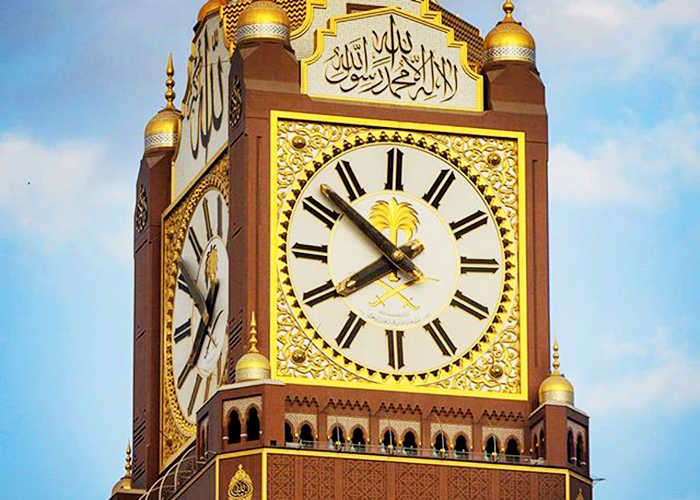 We are very proud to have supplied the glass mosaics and the 24K gold leaf tesserae to decorate the Royal Clock Tower dominating the Holy City of Makkah, Saudi Arabia. The overall height of the structure - 601m (1.971ft) - makes it the tallest clock tower in the world and the fourth tallest building. With its four faces measuring 43m in diameter, the Dokaae Clock is also the largest clock in the world.
40.000m² of TREND glass mosaic were installed with the highest technological standards to decorate the impressive structure. Of these, 14.000 are in 24K gold leaf, making it the largest ever work in terms of square footage of applied gold. The mosaic tiles had to undergo very strict laboratory tests to ensure their resistance to the extreme temperatures of the Arabian Peninsula.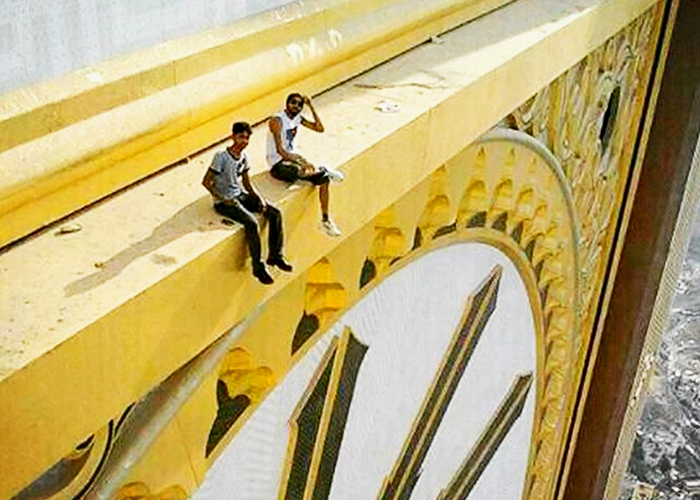 The building also features a spectacular 45-meter-high spire topped by the world's largest crescent that is decorated with over 1.000 m² of TREND gold mosaic tiles. The interior of the crescent, entirely made in carbon fiber, features 4 floors dedicated to praying and resting and even includes an office, a kitchen and a bathroom.
The Mecca Royal Clock Tower project, combined with the mosaic decorations of 170 large umbrellas installed in the square of Medina to shelter the pilgrims from the sun, required 2 and a half years of work and the technical expertise of a team of over 300 specialists from all over the world. An absolute masterpiece of modern design and engineering and undoubtedly our most prestigious achievement to this day!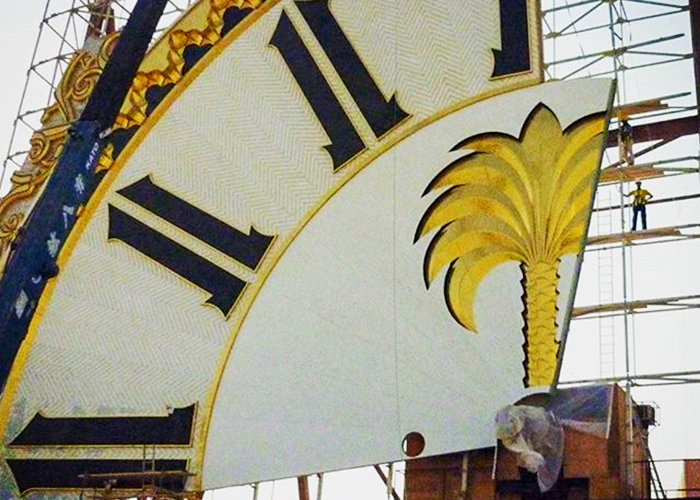 Check out our Instagram profile to see all the photos.