SUPAFINISH MAXI BEAMS AND WAFFLE BLADES from Supawood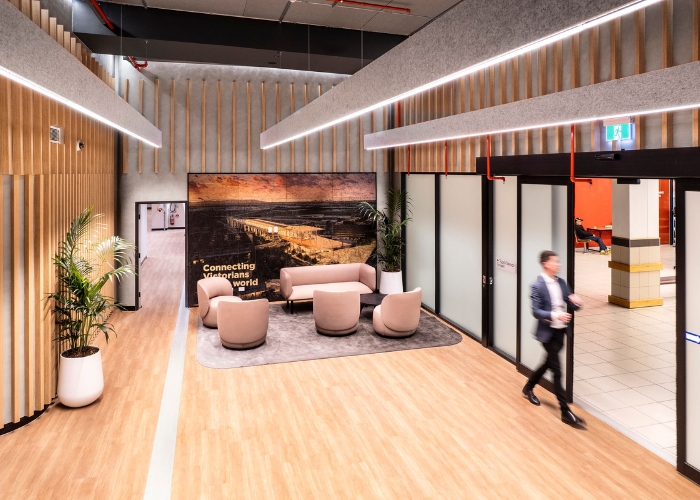 In the heart of Sunshine, VIC, the newly unveiled Sunshine Plaza Corporate Shopping Centre stands as a testament to innovative design, brought to life by the collaborative efforts of Gray Puksand, SJ Higgins, and Animal Carpentry.
The architectural brilliance of Gray Puksand finds expression in the uniformity of spaces within the precinct, courtesy of SUPAWOOD's standard products. The incorporation of Tas Oak SUPAFINISH MAXI BEAMs, both free-standing and fixed, alongside WAFFLE BLADES in an 18mm square configuration, creates a seamless and aesthetically pleasing flow of tones throughout.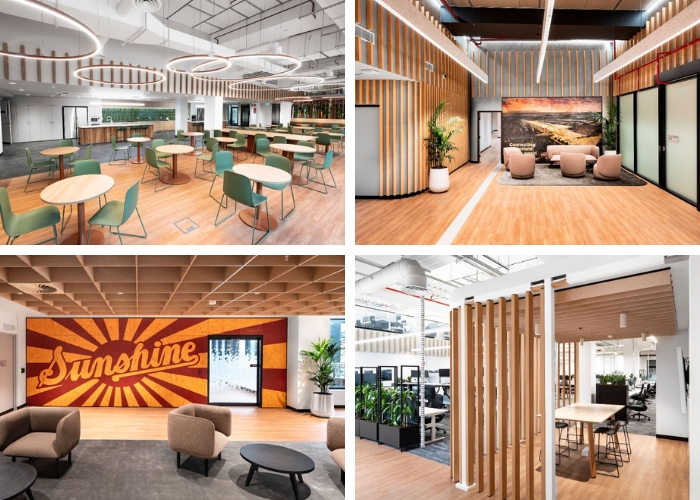 SUPAFINISH MAXI BEAMS AND WAFFLE BLADES.
The scope of SUPAWOOD's works extends to the bulkheads, screen beams, wall-fixed beams, and the captivating feature ceiling, all harmonized in the light oak finish of SUPAFINISH. This intricate application of MAXI BEAMs and WAFFLE BLADES not only exemplifies design ingenuity but also showcases the adaptability of SUPAWOOD in transforming architectural visions into tangible realities.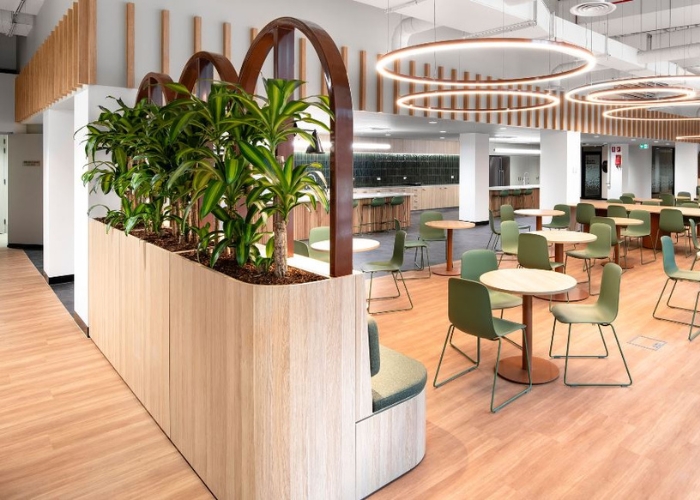 Supawood's SUPAFINISH MAXI BEAMS AND WAFFLE BLADES.
Photographed by Anthony McKee, this project stands as a beacon of creative collaboration, where standard products meet bespoke design, transforming Sunshine Plaza into a haven of architectural distinction.
For more details about this project, head over to www.supawood.com.au today.