Solarbrick from Hotbeam highlights sustainability at the New Hume Civic Plaza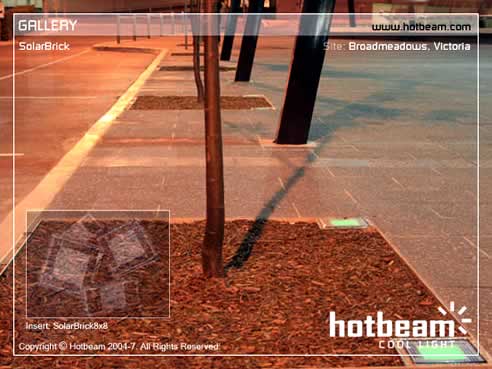 The new $1.17 million Hume Civic Plaza incorporates a range of environment-friendly features including two of Hotbeam's innovative solar lighting products - the solarbrick and groundflasher. The plaza was designed by Haskell Architects and Jones and Whitehead Landscape Architects. It was opened by Hume Mayor Gary Jungwirth on November 27th.
Set at the entrance to the Hume Global Learning Centre, the plaza uses the solarbricks and groundflashers to provide a gentle guiding light along walls and pathways.
"Our products provided a great solution to the problems of installation requirements and sustainability. They eliminated the need for messy wiring and are completely self sustaining - using no power," said Howard Tee, Product Manager at Hotbeam.
Hotbeam is a lighting solutions provider specializing in LED-based technology. Hotbeam provides a range of sustainable lighting products and customised solutions.