Porous Paving at Wet n Wild Sydney by StoneSet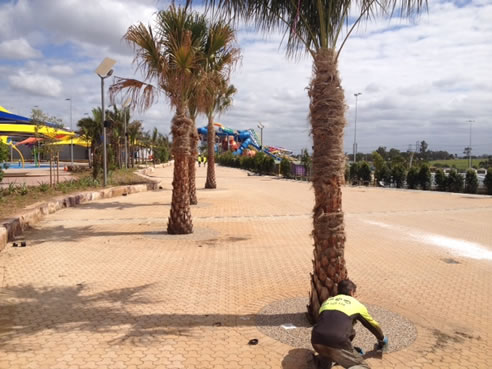 A blend of 'Beach' gravel and sea shells put the finishing touches to the tree surrounds at Wet'n'Wild before the opening later this month. The mix was installed in just one day and was part of the finishing touches being put to the park before site clearance.
The shell is a rapidly replenishing product sourced in Australia and offers a unique finish matched perfectly with the beach pebble sourced from northern NSW.
StoneSet are always keen to discuss incorporating other products into our paving to compliment a range already consisting of recycled products.