Hexagon Tiles from Trend Group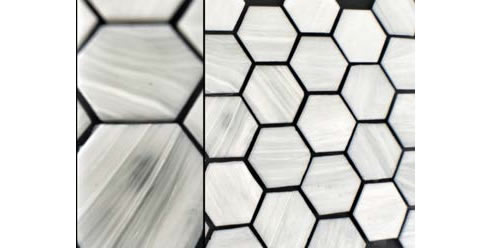 It is the DNA of Trend Group to always look for and create collections that are unique and innovative. The new Hexagon collection is no exception to this. We have gone where no other manufacturer of glass mosaic has gone before. We want to share with you the first images of this collection, to show you the look and the magnificent reflections of these glass colors.
For the hexagon, we used as inspiration the classic shape that was used in many application in the 1920', but in a bigger dimension and of course in glass rather than ceramic. The idea is to modernize a classic pattern and re-introduce it as a more modern, yet classy covering for your residential or commercial projects. Can you imagine an entire pool in Hexagon?


Brillante 260 & Brillante 218