Construction of Hotham Snow Chalet from Zego Building Systems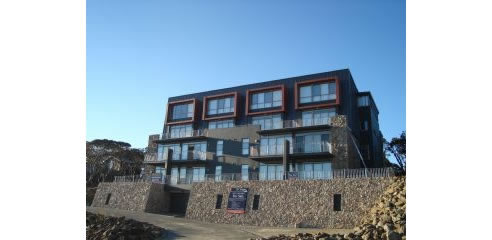 This is a 5 story chalet in Mt Hotham Victoria constructed of ZEGO ReFORM (Basement and carpark) and ZEGO Fire Form (120mm).
Constructed in 2006, the Moritz apartment complex is one of the newest cornerstones of opulent extravagance at Hotham.
This luxury apartment building is located in the Davenport area and is only a short ride on the free village shuttle bus to many restaurants, shops and cafes or the village centre.
Spaciously designed using quality furnishings and modern stainless steel appliances, each of these apartments also features its own private balcony, heated flooring in the bathrooms and unsurpassed views.
ZEGO ReFORM Strippable and Reusable High Speed Forms used in the basement and carpark areas allowed for high-speed assembly and simplified the construction process of the Chalet.
The ZEGO Fire Forms that were also used are the final frontier in forming concrete and is available Australia wide in a range of ratings to suit thermally efficient multi storey developments, such as this building.