FireFORM Fire Rated Commercial Building System by ZEGO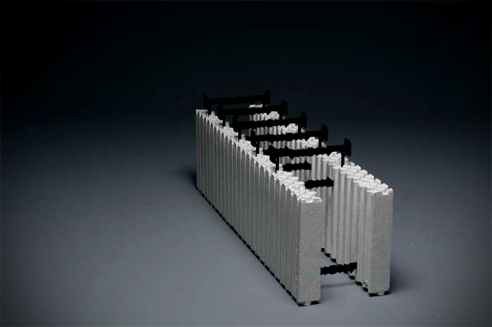 Our ZEGO Commercial FireFORM Building System is available in 60mm and 100mm thicknesses.
ZEGO a metric building system 300mm i.e. 7 course = 2100 door heads, 8 course 2400 window heads and floor to floor levels 2700-3000-3300-3600.
Can cut to suit different heights easily.
Suitable for residential applications requiring a full fire rating i.e. All Bush Fire Attack Levels from BAL-LOW to BAL-FZ area construction and on or within 900mm of a boundary.
Suitable for commercial applications (party walls, boundary walls, multi-story developments).
Two foam panels connected with 6 plastic interconnects.
The 6 interconnects per form lock the panels horizontally and vertically.
Forms are assembled on the setout marks eliminating double handling associated with manufacture then lay systems.
Designed for precise reinforcement placement and concrete cover as per AS 3600 part 5.7.4.