Tree Surrounds for Manly Corso from StoneSet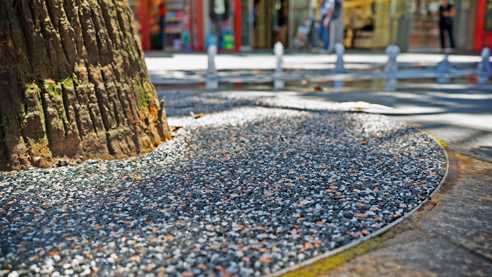 Manly council had a vision to preserve the Corso's unique heritage and ecosystem. StoneSet provided the perfect solution.
The famous Manly Corso, developed in 1854, was originally laid out as a boardwalk to bridge the gap between the harbour and the beach. Today, packed with funky boutiques, Chef Hat restaurants, surfers, sun-worshippers, tourists and locals, the eclectic Manly Corso brings mass amounts of traffic through its path each day of the year.
Manly is a unique environment with a precious landscape that is susceptible to stresses from development, pollution and climate change. Because of this, Manly Council is especially dedicated to preserving the space for many generations to enjoy.
StoneSet was tasked with protecting some botanical species of trees on the Corso while enhancing the footpath for public use. With the tree surround solution, StoneSet was able to maximise the porosity rate at which water can reach the root zone. StoneSet tree surrounds are unrivalled at achieving these rates while providing a durable surface for an urban environment.