ICF Permanent Formwork for Architect Studio from ZEGO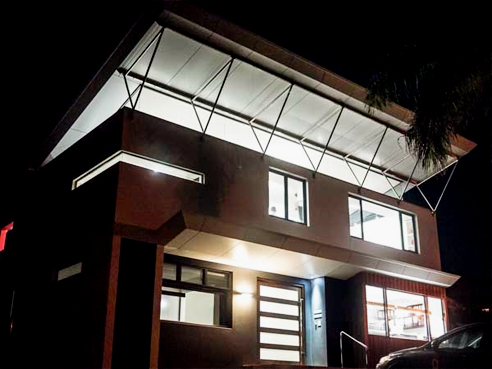 Ann and Alan Gee designed and built a new residence and office on their property located at 20 Eleventh Avenue in Sawtell.
Having moved to Sawtell in 1979 with the idea of setting up a small architectural practice for Ann and a landscaping business for Alan, the couple bought the 20 Eleventh Avenue property where they built a home to the rear of the block in 1985. The existing fibro shack on the site was turned into an office.
When the shack was beyond repair, Ann and Alan Gee decided to build a showcase residence and office for the practice. The Gee Residence and g2 architects Studio is a modernist light filled home and office and stands out for its use of new and experimental technologies.