Premium Engineered Stone Online Catalogue from TREND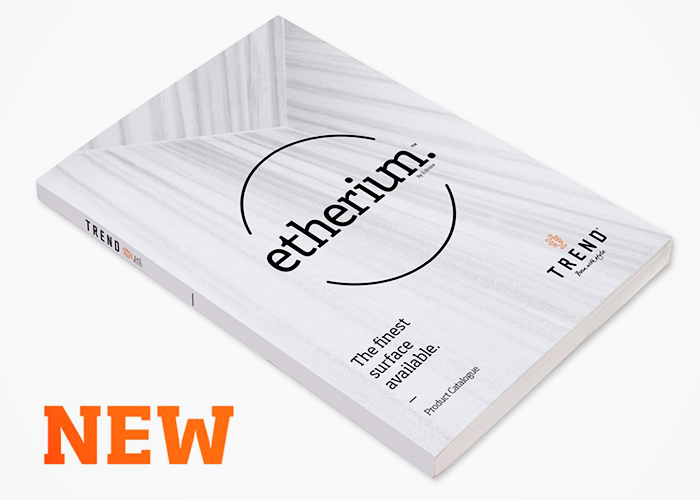 Our new etherium® catalogue is now available online
Browse through the brand new etherium® catalogue to find product information, technical specifications, and features as well as installation guidelines on our unique product.
As a company that's offered one of the best premium surface solutions on the market for the past 20 years, we decided it was time for us to begin moving away from simply calling our product a "slab" or "agglomerate." We therefore decided to reorganize our TREND Origina®, La Veneziana, and Trascenda® collections under one umbrella brand - etherium® by E-Stone - to make our product easily recognizable by our customers worldwide.
etherium® is an innovative engineered stone surface product suitable for both commercial and residential projects thanks to its outstanding aesthetical and technical features. Faithfully reproducing the beauty of natural stone but composed of up to 72% of recycled materials, etherium® is the sustainable alternative as it is lighter, more durable, easier to maintain, and fully customizable with unique designs.
etherium® can also be custom-curved to fit any surface and be easily installed over pre-existing surfaces with less mess and less stress. And last, but certainly not least, the built-in Microban® technology provides 24/7 antimicrobial protection to the product, making etherium® the ideal surface solution for your bathroom and kitchen countertops as well as for high-traffic flooring areas such as hospitals, airports, offices, gyms, and anywhere else cleanliness is critical.
Download the etherium® by E-Stone catalogue.