Bespoke uPVC Doors from Wilkins Windows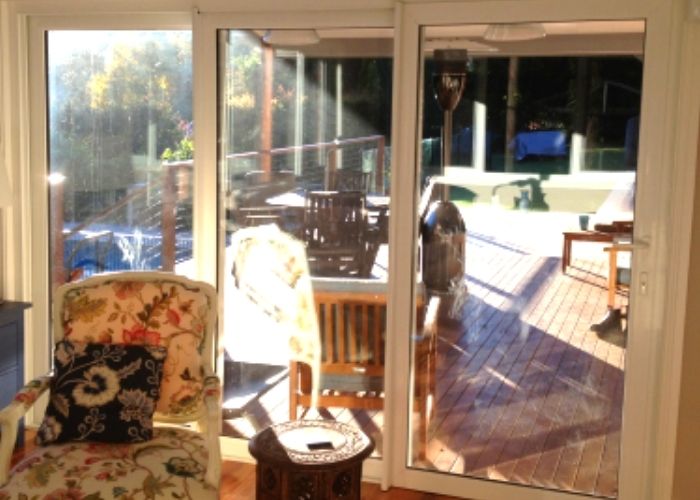 Customised uPVC Doors
Bespoke uPVC doors from Wilkins Windows are top-of-the-line doors with highly functional features, aesthetics, and energy efficiency ratings. Brought to you by a company that combines utmost innovation with exceptional customer service, you can expect world-class quality and performance with these specialised uPVC doors that are well-suited for a contemporary designed and built property.
Wilkins Windows' custom uPVC doors can be specified to any size or shape. They can also be purpose-designed to match any building style, from Federation, Art-deco to Contemporary architecture design schemes. Preferred by most architects and builders of today, bespoke uPVC doors from Wilkins Windows deliver with more than just beautiful aesthetics. These specialised doors offer an array of benefits not available in most door profiles out in today's market. To mention a few, these custom-built uPVC doors offer a glass feature making use of a double glazing technique wherein two insulated glass panels with a 20mm gap are assembled to effectively prevent heat transfer. This double glazed glass vastly improves the ambient temperature within your home, keeping the cool air within during summer and maintaining the warm inside during winter.
One other notable advantage of bespoke uPVC doors from Wilkins Windows is their exceptional sound insulating properties. As certified by Sydney and Adelaide Aircraft Noise Projects, these doors offer up to 80% noise reduction, minimising noise caused by traffic, human activity, or even animals (such as dogs barking etc) from outside your property. For your next project, specify bespoke uPVC doors from Wilkins Windows by visiting www.wilkinswindows.com.au today.