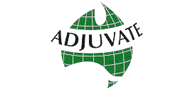 Company Profile
In 1994 a research and development facility and contract manufacturing facility was established in the Southern Highlands of New South Wales - one and a half hours south of Sydney. This relocation provided a base for the cost effective manufacture of a range of building, construction and refractory products for our "brand label" clients. The products are manufactured to the clients formula, as provided, or modified to satisfy an application of specific environment or developed to match a particular requirement.

The company currently supplies the following:

Consultancy / Manufacture / Product Development
A full range of ceramic tile adhesives, grouts and underlays
Building adhesives, ie vinyl and carpet, contact, wood working etc.
Waterproofing membranes, repellants, coatings, mastics, dampcourse and sheet. Including acrylic, epoxy, bitumen, polymer modified bitumen and polymer cement based systems.
Cement and concrete polymers - PVA, SBR, acrylic, epoxy, modifiers, plus superplasticisers, retarders etc.
Concrete repair mortars, renders, surfacing and patching compounds.
Specialty construction grouts, Class A, Class C, Expanding, High Flow, Seawall stabilizing and Mining.
Coloured concrete, patterned toppings for old or new concrete, packaged oxides, cement paints.
Concrete sealers and curing compounds - wax, PVA, Acrylic, Resin.
Hand cleaners, truck washing and concrete cleaners.
Irrigation pipes and drainage.
P O'Brien and Associates
02 4872 2154
Mittagong, NSW, 2575
* If you would like to update the text on your profile page, please contact Spec-Net.