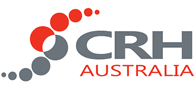 Company Profile
Need a coolroom hinge or an adjustable stainless steel leg or maybe you are looking for specifications on one of our many products? All of our product infomation is now available online in an easy to use format. CRH Australia is proudly an Australian owned company which distributes a broad range of products primarily suited to the Commercial Foodservice, Refrigeration and Plumbing industries. In the Australasian market we are the largest supplier with the broadest range of refrigeration door hardware. This is due to our strong worldwide relationships with all the leading manufacturers in their field. We are proud to represent companies such as Kason Industries, Fermod, Hub and many other companies globally who assist us to bring the best products to the Australasian community. Our foodservice range is made up from manufacturers in Australia, USA, European Community, China, Taiwan, Indonesia & New Zealand. In our Plumbing range we are very proud to support strong Australian manufacturers such as Galvin Engineering (Commercial Tapware). CRH Australia operates Sales, Storage & Dispatch from our corporate head office in Melbourne.
CRH Australia
1300 274 287
1 Nelson Street, Moorabbin, Vic, 3189
* If you would like to update the text on your profile page, please contact Spec-Net.