NEW Fermod Wall Guided Door System from CRH Australia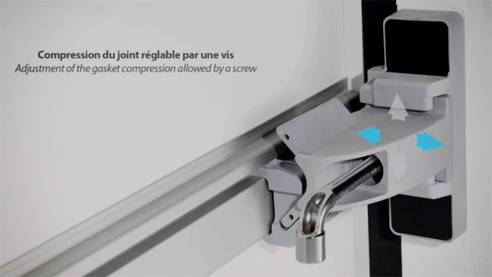 Click to watch this video and view the features of the
Fermod Wall Guided Door System!
Introducing the all NEW Fermod Wall Guided System!
Effortless Opening & Closing:
The new Fermod Wall Guided System replaces all floor mounted hardware with a wall mounted guide rail - this ensures a smooth action when opening and a reliable compression against the door frame when closed.
In-built Safety Mechanism:
Each system has an in-built safety mechanism - this allows the door blade to disengage from the guide rail (without damage) in case of impact.
With its simple design, the wall guiding system uses the same principles as the floor guided system but without any floor fixings.