Plexipave sports court from Court Craft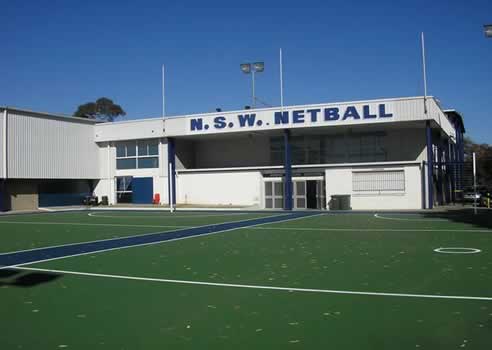 Plexipave surfaces not only assist Netballers in providing a consistent, smooth and high traction surface, it also protects your asphalt courts from premature replacement. Asphalt is highly susceptible to damage by UV rays which can lead to cracking, and eventually particle break out where small stones work loose and litter the playing surface.
These stones are extremely dangerous and make playing on the courts like playing on a court of marbles significantly increasing the risk of injury. Court Craft's surfaces can protect the courts from this break out, and with the minimal costs involved in comparison to resurfacing the entire asphalt court, is a sound investment for the long term.
Court Craft also maintains and line marks netball courts for associations, and can assist in any repairs required including root damaged courts, and surface cracking. Court Craft has been closely associated with netball for many years and is happy to assist with future planning for Netball facilities, including ways in which associations can put in place a constant stream of funds for future developments and improvements.