Multisport surfaces from Court Craft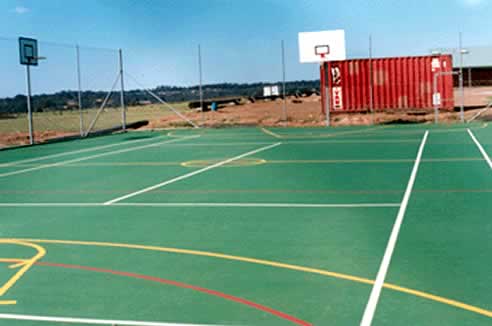 One of Court Craft's specialties in recent times has been in the development of multisport courts for councils, universities and schools. Multisport facilities are the way of the future, and maximise the use of the space available and provides the best return for the money invested.
Typical courts include facilities for basketball, netball, volleyball and tennis. Court Craft can not only construct the court and erect the fence, but also advise what the best sports equipment options are to suit the users of the court.
This simple principle can even be extended to domestic courts with the installation of golf driving nets, putting cups, cricket wickets, basketball towers and netball posts all adding to the useability of the court.