Drain, Access Cover and Enclosure Products for Airports by ACO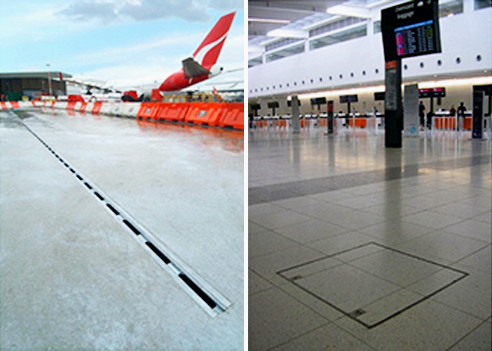 Airports present as one of the most diverse and challenging environments for external drainage systems, access covers, cable pits and building drainage plumbing products. From the continuous battering of surfaces (heavy wheel loads, on access roads, runways, taxiways and hangars), to the architectural and sensitive surrounds of the terminal and car park environment, proven quality products should only be used to ensure ongoing safety aesthetics and functionality.
For instance, the prevention of excess water ponding from storms has the potential to close down areas of an airport, and if not monitored, can cause damage and extreme hazards.
In this article we're going to take a look at exactly which products should be used as solutions to these problems and examine case studies where ACO has been able to provide such solutions.