Balcony Drains for Sydney Apartments from ACO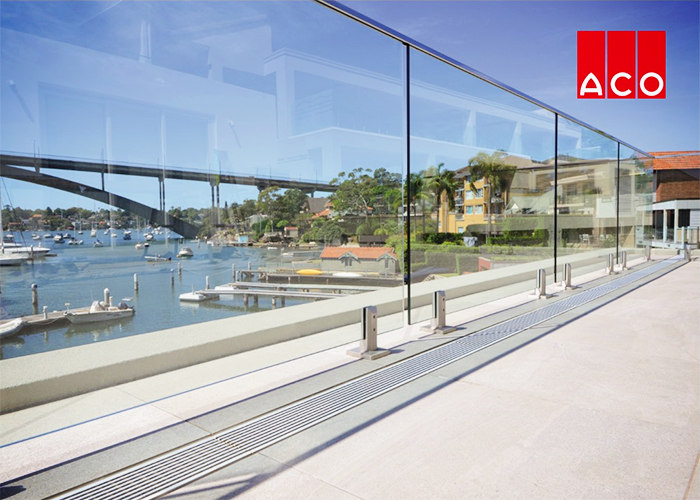 ACO Australia was engaged for the supply and installation of balcony drains for this luxury apartment complex in Drummoyne, Sydney. Located on the peninsula between Iron Cove and Five Dock Bay, it offers fascinating waterfront views overlooking the Sydney Harbour and the Parramatta River. Prior to commencement, the designers-in-charge were tasked to find a high-quality drainage system that could secure optimal safety for their guests who are taking in the glory of the water view. They also need a durable water management system that can withstand external elements and saltwater.
The designers ultimately specified ACO balcony drains for the project. Since the channel body and grates were both manufactured from top-grade 316 stainless steel, they are guaranteed to have a high level of corrosion resistance that will not easily deteriorate even after years of use. For safety, ACO completed these stainless-steel balcony drains with their pedestrian-friendly Heelsafe® anti-slip grates, ensuring an ultra-safe walkway without compromising the aesthetics.
Apart from the balcony drains, ACO was also specified for the supply of bathroom drains (QuARTz by ACO) and linear channels (ACO Drain®). For more information, visit www.acobuildline.com.au today.