Drainage for Road Infrastructure by ACO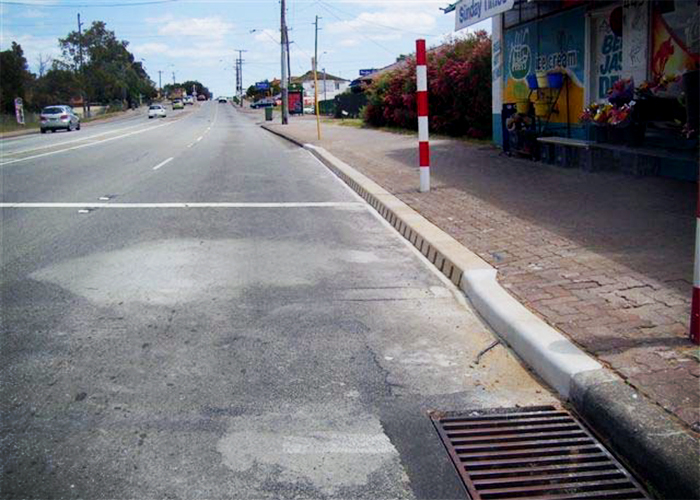 ACO's History of Success with Roads Infrastructure
With a variety of cars, semi-trailers, and other types of vehicles, highways and motorways present many challenges when it comes to infrastructure and road traffic safety. Extreme weather conditions also complicate situations, especially with regards to drainage systems. As a result of this, it is vital to use only the highest quality products in road surface applications. This enables surface water to be removed as quickly as possible from roads, minimising the likelihood of accidents occurring.
ACO's trench drains are used by Australian road designers as recommended by Part 5A of the Austroads design manual, to address specific problem areas by keeping the drainage function shallow and continuous. In most cases, ACO's trench drains eliminate the need for excessive pits and pipework. Typical problem areas or objectives include:
Medians
Right Hand Turn Bays
Kerbside Gutters
Bridge Abutments and Tunnel Portals
Bus Stops and Railway Interchanges
Tidal Flow Areas
Across Major Roads and Motorways
Local Shopping Strips
Prevention of Aquaplaning
Prevention of Property Damage
Prevention of Pedestrian Splashing/Spraying
Reduction of Gutter Flow Widths
Containment of Toxins/Fuel Spills from Entering Sensitive Areas
Let's take a look at some of these products and examine why they play an integral role in shaping highway and motorway drainage infrastructure.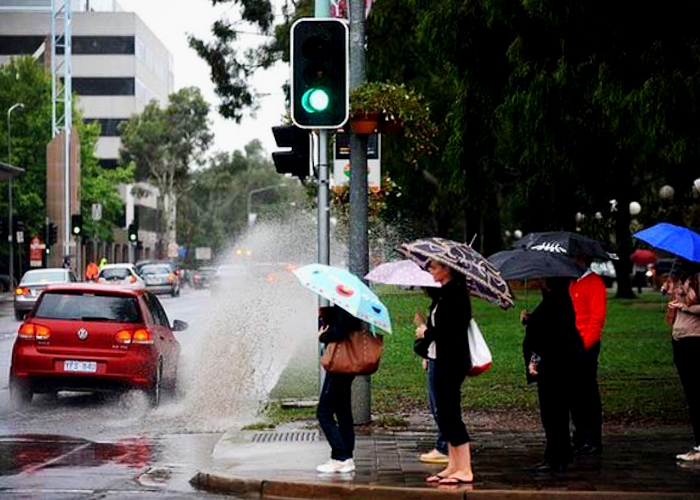 ACO's Grated Trench Drains
ACO's grated trench drain systems are an excellent way to effectively remove liquid from road surfaces as well as reducing gutter surface water flow widths in restricted spaces between the kerb and the carriageway.
ACO's grated trench drain systems can be monolithic in construction to enable a higher standard of safety, or they can include removable grates locked with boltless mechanisms. These systems include interlocking precast channels which are made from polymer concrete, a durable product with first-rate strength properties.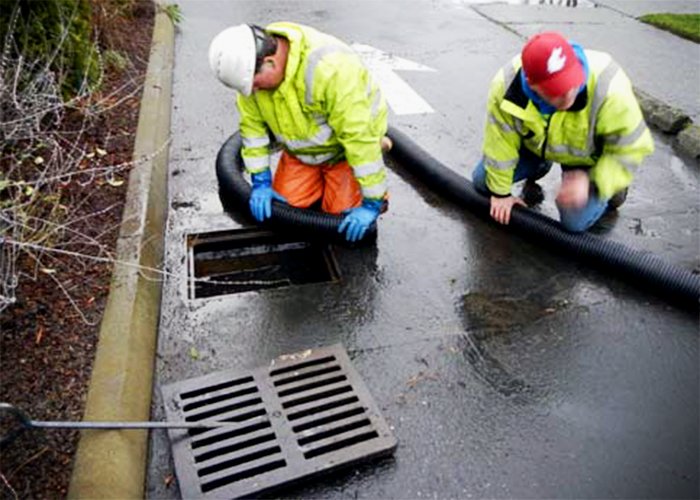 Types of External Drainage Solutions
When it comes to dealing with the most challenging environments in transport infrastructure - including highways, motorways, and urban roads - ACO's channel units are made from only the most corrosion resistant and durable designs and materials available.
Find out more about these systems below.
Monoblock
Made from polymer concrete, this heavy duty trench drain is a one-piece unit ideal for high-traffic areas. It is primarily intended for application in the flow of traffic, since components do not vibrate due to its monolithic construction. The Monoblock system is a very popular choice.
KerbDrain
The KerbDrain comprises an integrally cast channel and batter with inlets for continuous drainage. The need for multiple pits is often eliminated due to the fact that the underlying channel transfers captured flow to the stormwater system, making it well-suited to high and low traffic areas.
TraffikDrain
Made from quality polymer concrete, the TraffikDrain system consists of a cast-in ductile iron wearing edge rail with antishunt lugs providing support and restraint for dynamic trafficable wheel loads up to 13 tonnes. With this system, you can choose between 2 grate types - the bolted HiFlo grate (for higher water intake) or the popular Heelsafe® Anti-Slip grate which is suited to pedestrian access areas.
Case Studies
Forest Road, Bexley, NSW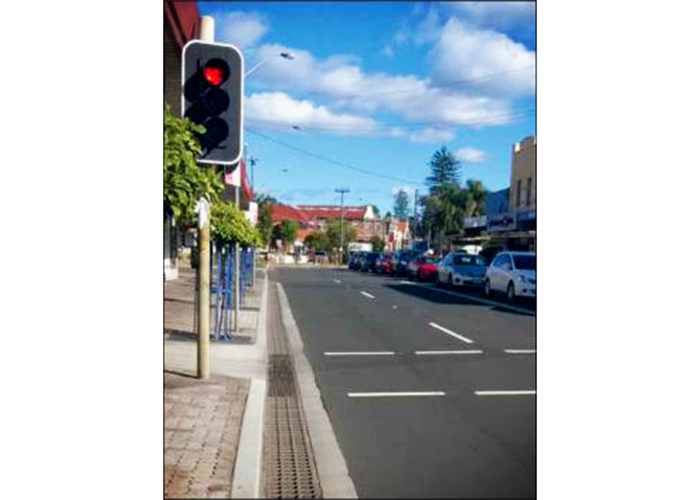 The intersection of Forest Road and Stoney Creek Road in Bexley, south of Sydney, presented designers with a number of drainage problems during high rainfall periods. The primary issue with the area was that the inlet pits were spaced too far apart in order to capture the road's surface water. This resulted in a large amount of flow across the road creating the potential for accidents to occur.
ACO's TraffikDrain with HiFlo grates were chosen because it's a continuous high-intake trench drain that ensures the surface stormwater is captured appropriately. The versatility of the TraffikDrain system enabled Heelsafe® Anti-Slip grates to be installed in the channel at the road crossings to ensure a safe passage for pedestrians.
Queen Victoria Street, Fremantle, WA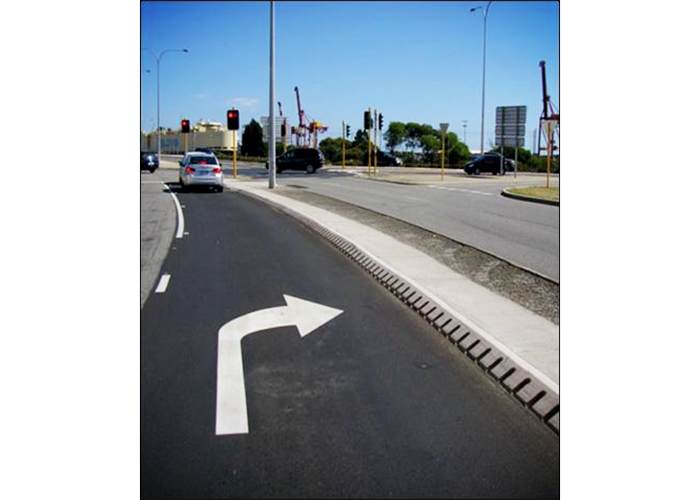 Queen Victoria Street is the main route into Fremantle City from Perth and caters for heavy vehicles from the Fremantle Port. Recent resurfacing created widespread flooding on the road during heavy rainfall and ACO's KerbDrain provided the solution. The idea was to minimise excessive ponding during heavy rainfall periods, and ACO were able to assist by providing a barrier surface drainage system.
Pacific Highway Upgrade, Banora Point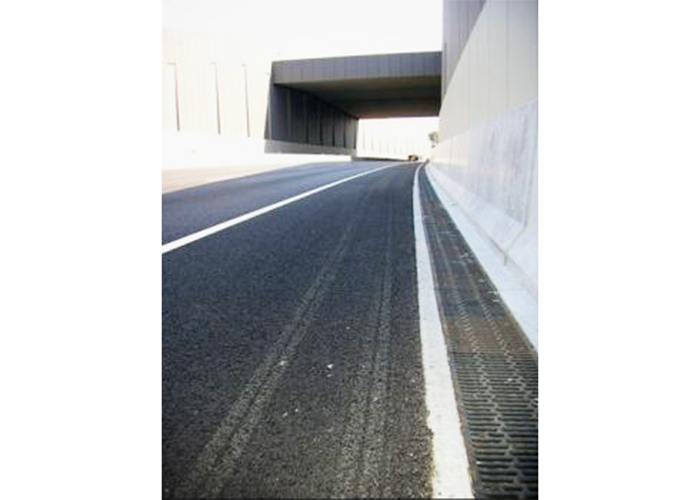 In one of the heaviest trafficked sections on the Pacific Highway in New South Wales, the Banora Point Upgrade project involved the construction of a 2.5km, six lane divided highway, land bridge and interchanges at both ends. The project designers solved the challenge of draining a reduced shoulder width by using ACO's PowerDrain system to ensure all surface water was captured quickly to prevent ponding along the road.
In this article, we've discussed what some of ACO's most useful products are for transportation infrastructure, but if you want to find out more about ACO's quality trench drainage systems for highway and motorway infrastructure, speak with our friendly staff members now by calling today.